Key moments of life in a global pandemic have been captured by a Stockton art student.
Inspired by major news stories, images and events, of the last 18 months, Adam has created a piece of pop art that offers a snapshot in time.
The Stockton Riverside College student said: "So much has happened, it felt important that all those events shouldn't be forgotten."
Collating 64 images, he added: "There's popular culture and experiences that we have been through, some that people will know instantly and others you may not recognise."
From the achievements of Sir Captain Tom Moore to the death of George Floyd to the Colin the Caterpillar saga, Adam said: "Everyone's experiences of this time have been different. I for one feel that I have been quite fortunate, and for that reason I didn't want it to be all doom and gloom."
Choosing images that have become familiar in recent months, he explained: "I took out the detail and focused on the strongest values of the picture using colour blocking.
"There are both serious and lighter elements in there. People will see and take different things from it. So, hopefully, it is a good reflection of what everybody has been through."
With the work on display at Stockton Riverside College as part of Adam's final portfolio, art and design tutor, Liz Dixon, said: "When Adam first told me about the concept I was blown away, I thought it was a lovely idea and so important after what we have all been through.  Seeing the final piece is so thought provoking and that is what you want."
Stockton Riverside College's principal, Lesley Graham, said: "I'm staggered by Adam's work and the thought that has gone into it.  Every image tells its own story and then you get the wider impact when you see it all together.  So much has happened over the last year and a half, and every time you look, you see and are reminded of something different."
Returning to college to explore a new career direction at 23, Adam said: "I wanted to have a crack at doing something I quite enjoyed and I have loved it." He is now moving on to study graphic design. See more of Adam's work on his Instagram account @adampunkt.
For a chance to see more of our students' work book a space at Stockton Riverside College's art exhibition tomorrow (Tuesday 22nd June, 2021). Booking is essential with limited 30 minute slots available from 5-7pm, visit: Stockton Riverside College - Art Exhibition Tue 22nd June 2021 Tickets, Tue 22 Jun 2021 at 17:00 | Eventbrite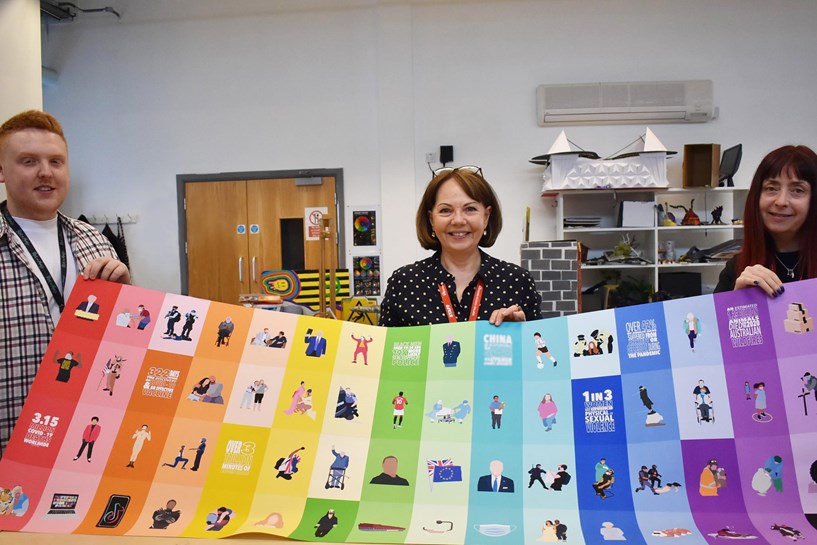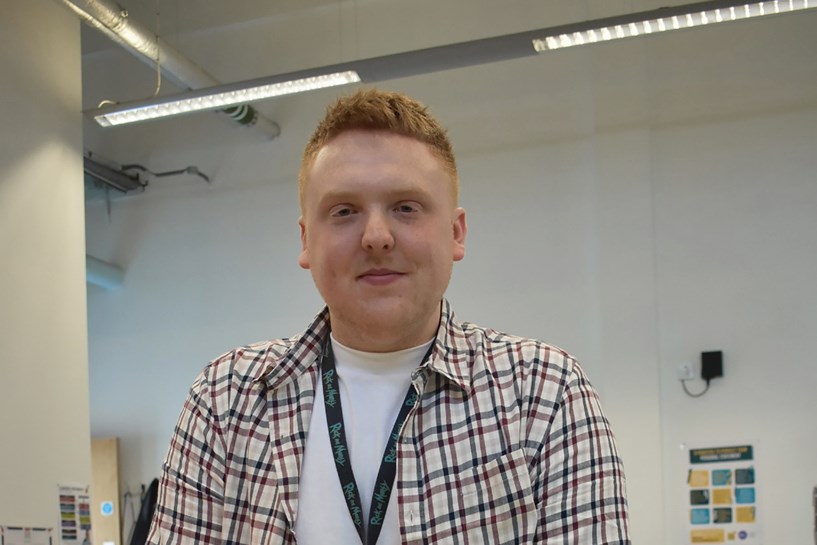 Apply Now