Acting hopefuls at Stockton Riverside College were quick to secure their selfies when former student Sam paid a visit.
He called by to share his experiences of the industry so far, and with lots of exciting plans in the pipeline, his is a face to look out for.
Despite the pandemic and its impact on the filming industry, the 24-year-old from Skelton, who now goes by the professional name, Samuel Jordan, has seen a recent string of success.
He said: "I know how lucky I have been compared to others over the last 18 months and I don't take any of it for granted."
It has certainly given him some valuable experiences to pass on to young hopefuls wanting to follow in his footsteps.
While he is sworn to secrecy about what he is working on at the moment, he does say it's definitely the biggest of his career so far, and will take some topping!
In the meantime, he is eagerly anticipating the airing of The Window, a 10-part football drama series, in which he takes the lead role.
"It feels odd because I have so much going on but people haven't seen it yet," he said.  However, the eagle-eyed might have spotted the young Teesside actor in an episode of Wolfe, a new dark comedy by the creator of Shameless and currently showing on Sky.
It's exciting times for Sam, who initially chose to study engineering after leaving school and then made a huge change in direction, swapping to acting.
"I still remember my first day at Stockton Riverside College going in to a mini audition and meeting everyone," he said.  "I have never been the most confident person so it felt like a "do or die" moment. In that environment I was like a different person. I knew I had made the right decision."
Going on to study and graduate from Northampton University, Sam got his first break appearing in Netflix comedy drama television series, Sex Education, and counts himself lucky that the work has continued to come in.
"It is a very unpredictable job to be in and you have to be adaptable and resilient," he said. And that was one of the messages he was keen to pass on to students during his return visit to Stockton Riverside College.
He explained: "You do hundreds and hundreds of auditions, you just have to get used to rejection."
But, he added: "That one time you do get it, makes all the effort, and the rejection, worthwhile."
Sam's former teacher and Stockton Riverside College's course leader for acting for stage and screen, Kelly Fairhurst, said: "To have Sam make the time to return to the college to speak to our current students is just amazing. They were so excited to speak to him and ask all their questions.  Here at the college we are so proud to see all that he has achieved, and it looks like there is lots more to come!"
Click The Window to see a trailer for The Window starring Sam.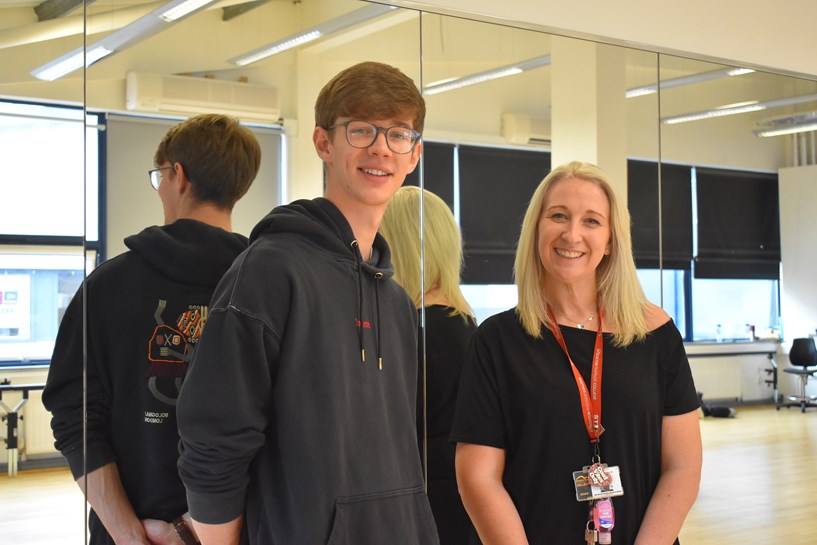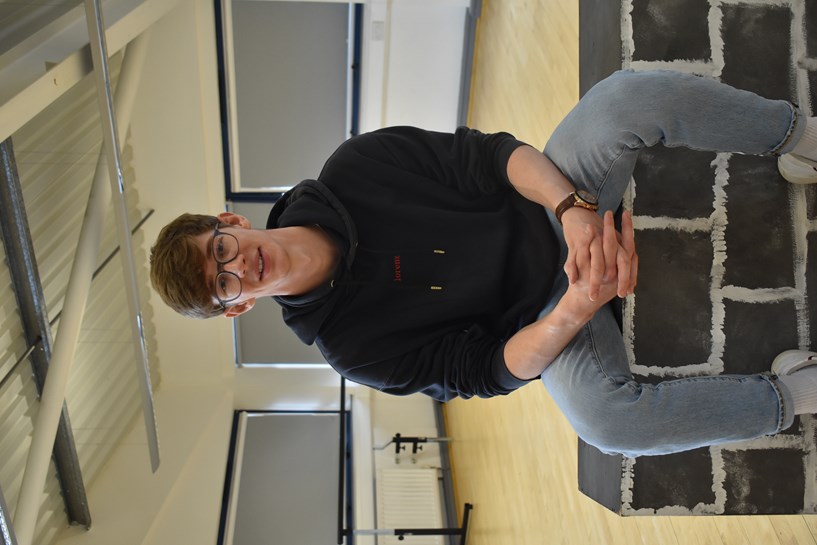 Apply Now