For painting and decorating students there's nothing like a live working brief to put their skills to the test.
The team got the chance to do just that when they were invited along to Stockton's Lakota Training to help revamp their new facilities.
Tasked with decorating the training room, hallway and offices, students from the level 2 and level 3 courses worked together to complete the project, with a helping hand from multi-skills students.
Lakota's managing director, Paul Marriner, said: "We recognise that students need real practical experience, but those chances have no doubt been limited due to Covid.
"We were in a position to be able to help. This was an opportunity for us to offer students the chance to get some real work experience, and having just moved into new premises, it also worked out well for us."
Presented with a colour code and brief, the students planned and prepared for the job, as they would in the real world of work.  A team of 18 students took on the challenge.
Walls, doorways and window frames, were all transformed, with a colour scheme of purple, turquoise and grey.
The college's painting and decorating tutor, Tony Ferguson, said: "This was a fantastic opportunity for the students to work on a real project and see the results of their efforts.
"In the workshop students get to develop and practise their practical skills, but this was the chance to apply what they have learnt on a much larger scale, while also liaising with a real client."
Lakota Training works with many long-term unemployed people and those that face barriers to gaining employment. Fellow managing director, Joanne Horner, said: "We need our facilities to be a nice environment for our learners. Previously it was quite plain and clinical, so we did some research to come up with a colour scheme that would help create a calming atmosphere."
Working to the restraints of lockdown, what had previously been planned as a 10-day job was cut to five, but with dedication and a lot of hard work the team delivered.
Lakota's Paul said: "The students put in the effort and it proved a really good project, it is just a shame with lockdown we haven't been able to show it off to anyone."
Tutor Tony added: "The group demonstrated confidence and showed that when given a challenge they can rise to it, proving themselves hardworking individuals that came together well as a team."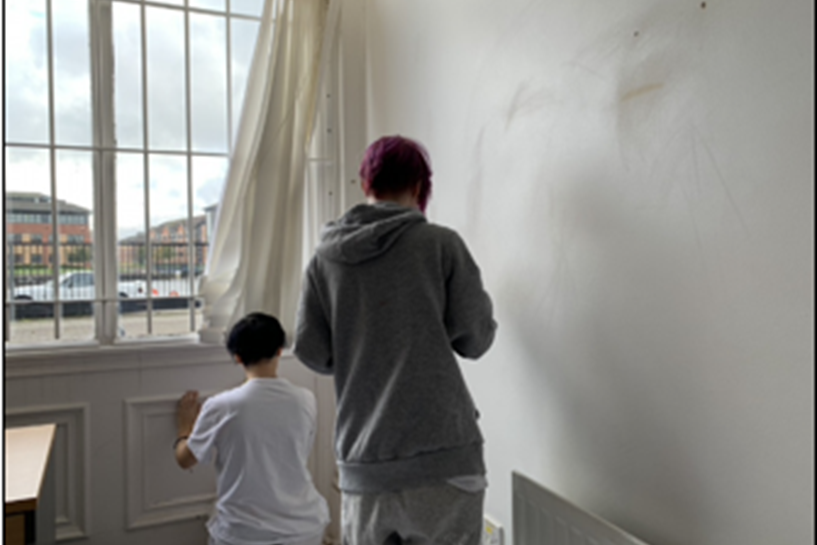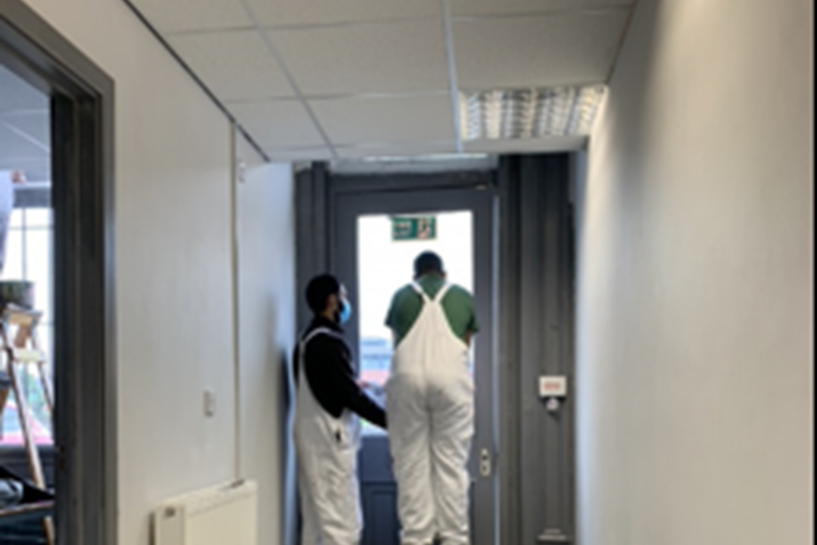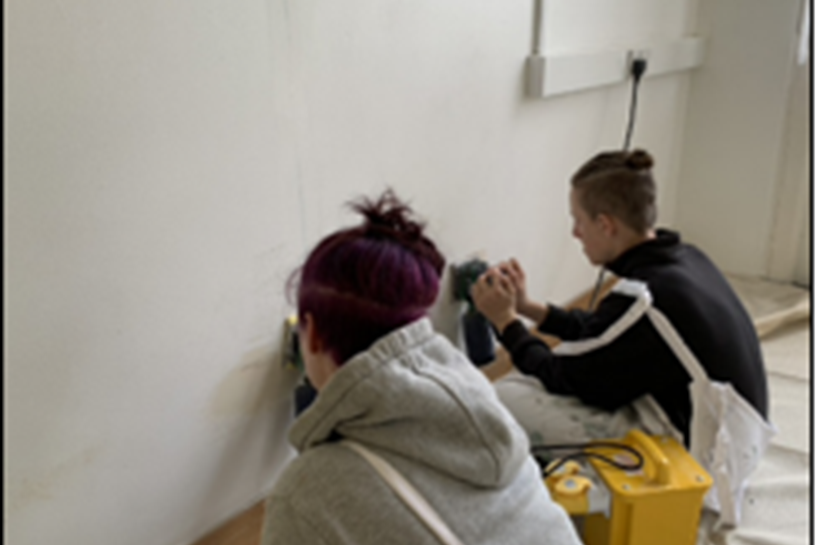 Apply Now