Travel and Tourism students have been discovering the real opportunities that exist in the industry with the launch of a brand new travel agency at Stockton Riverside College.
Samantha Harvey, founder and managing director of Oneworld Travel Group, chose the College as the location for her fourth branch (the second in Teesside), providing package and bespoke travel services to businesses and surrounding communities.
By working closely with the College, the business lead hopes to provide training and work experience opportunities for those starting out in the sector.
She said: "I feel that there is a real gap in skills in the travel and hospitality field and so we are working with the College to encourage more students to see this as a career choice."
Already creating two apprenticeships to work alongside the agency's manager at the branch, Samantha hopes to help boost skills and knowledge of the sector.
"It is really about embedding the business in the community and working hard to make a real difference," she said.
Having built her business from scratch, Samantha is a firm believer in the opportunities that exist in the industry.
Originally from China, she moved to the UK more than 23 years ago, setting up her first branch with just £800.
Today, Oneworld Travel Group has agencies in Yarm, Beverley and Wakefield. The firm specialises in business travel, package holidays and custom itineraries across the globe.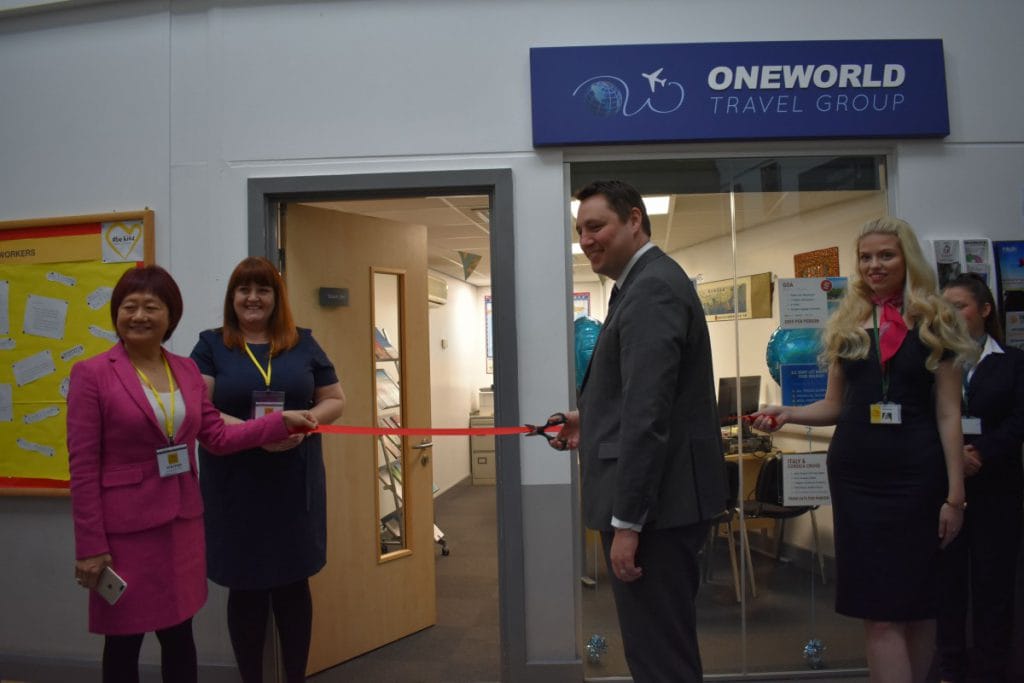 Cutting the ribbon on this, the latest addition to the Oneworld Travel chain, was Tees Valley Mayor Ben Houchen.
He said: "It is great to see two organisations working together.
"It is great to see jobs and apprenticeships being created and students can see a direct route from learning to the world of work."
Praising the College's commitment to its communities, Ben said: "People like Phil [Cook], Mark [White] and others are really adding value to local people, making sure that people have aspirations and recognise that they don't have to move away to have a career."
Lesley Graham Campus Principal of Stockton Riverside College said: "The work of a local college doesn't stop at teaching in the classroom. Colleges have a vital role to play in supporting local businesses to grow through the provision of infrastructure, staff, training and support. We are all very much looking forward to working alongside Samantha and the team at Oneworld Travel to make this new branch a success."