Students took a trip down memory lane this week as they put on a morning of music for residents at Teessdale Lodge Nursing Home.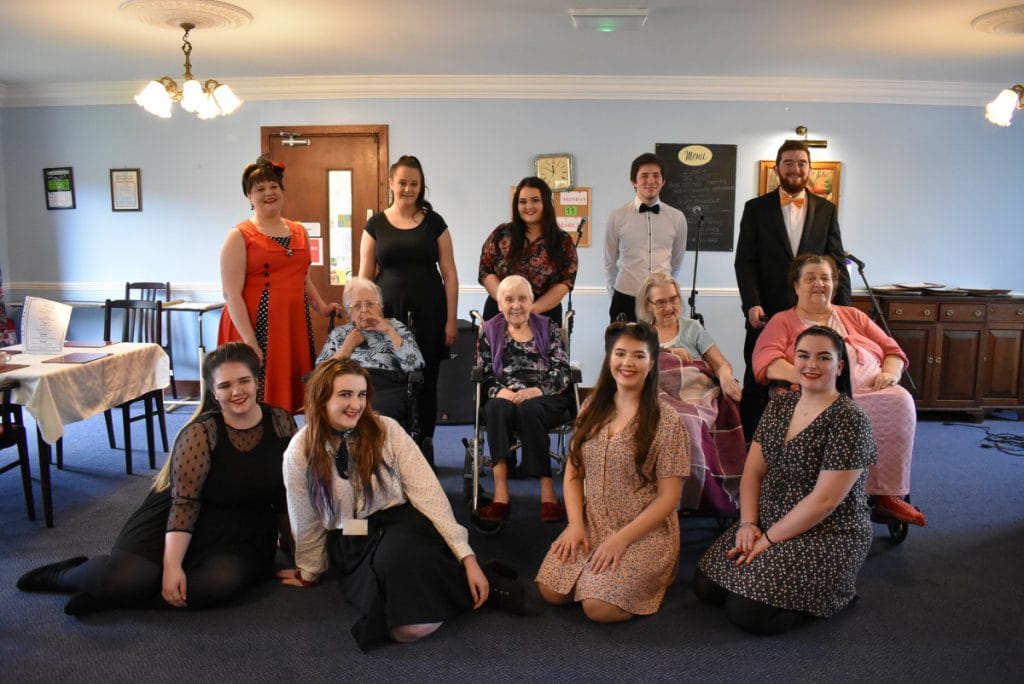 Performing songs from the 1940s to the 60s, the event offered the opportunity for our FdA Performing Arts students to go out into the community and create a performance specific to their audience.
Music lecturer Lily Widdowson said: "It was a great way to teach the students about audience participation and awareness.
"It also offered the chance to break down age barriers, chatting to the residents and hearing their stories."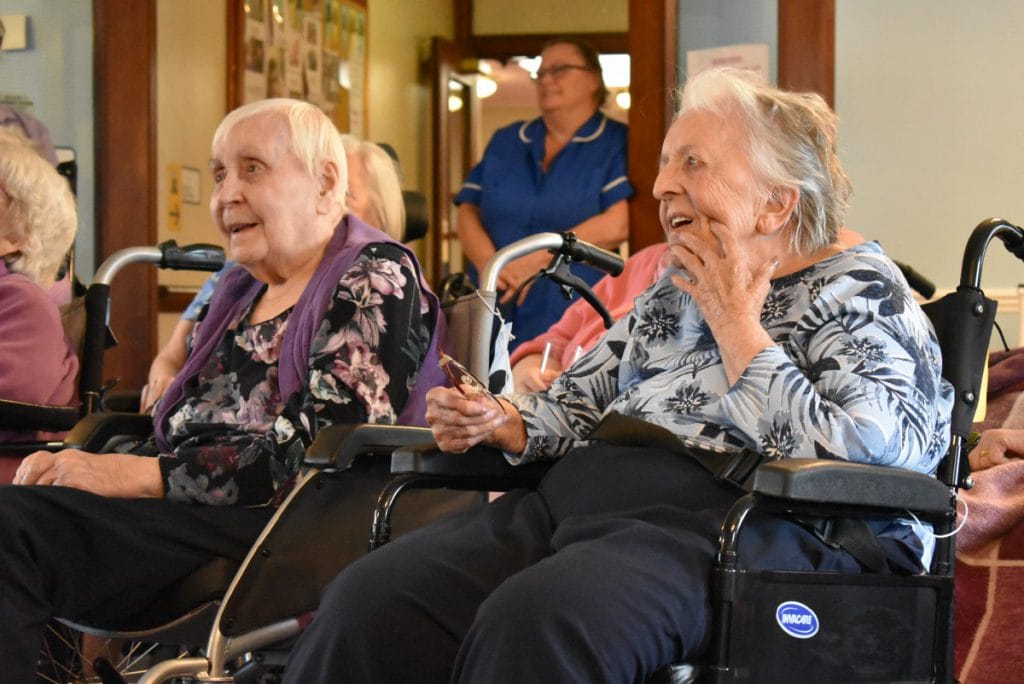 In the run up to the performance, the group of nine students took time out to visit the Thornaby-based nursing home to talk to the residents and discuss the types of music they enjoy.
The resulting line-up included a lively mix with everything from Vera Lynn to Elvis.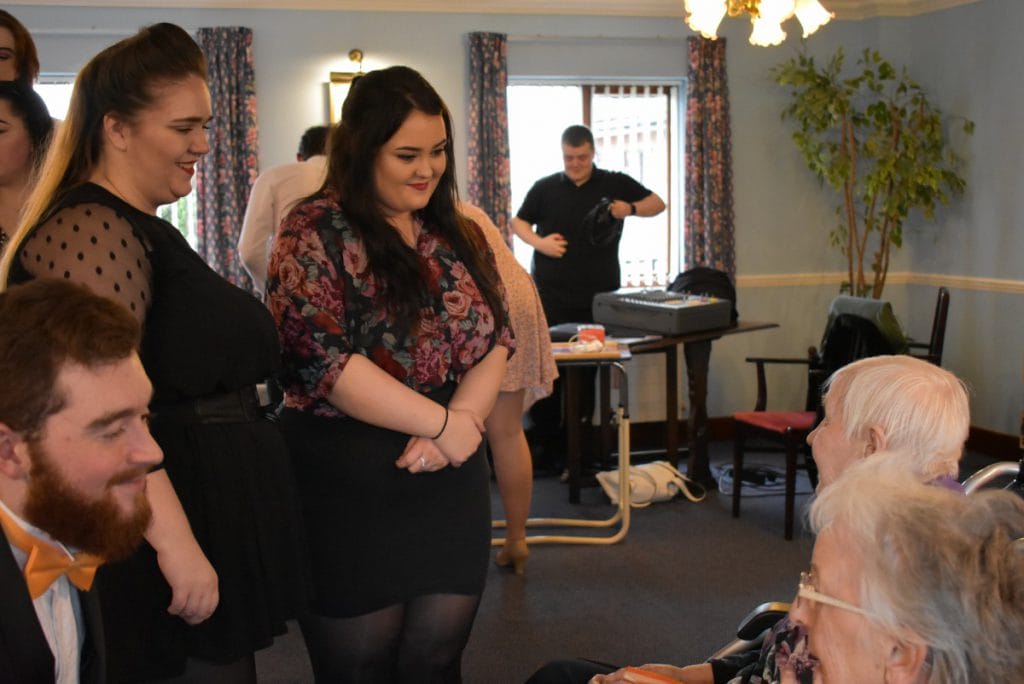 Teesdale Lodge's Registered Manager Dawn Williams said: "It was a lovely show and the students did a marvelous job. The residents had a wonderful time and it was nice to see."
She said giving the residents the chance to have a say in the songlist was a nice touch, but even for those who aren't able to communicate their preferences, she added: "You could tell by their faces they enjoyed it and you could see they were trying to join in in their own way."
Performing Arts student Shannon, 21, said: "Up until now we have only worked with children so this was a totally different audience. We had to take their needs into consideration."
Amy, 20, added: "We did get to meet the residents beforehand to do some research of what type of songs they enjoy listening to."
Want to get involved? Visit
www.stockton.ac.uk/courses/performing-arts/
to find out more about our Performing Arts courses.